VK - Virtualization and Knowledge Group
VK Group is a research group of the Industrial Engineering Department, University of Bergamo and part of its staff also belongs to COGES Centre.
The staff has its laboratories at the Engineering Campus, in Dalmine (BG), about 10 km from Bergamo and 5 km from Kilometro Rosso.
The mission of the group is to gather different competences/skills and develop and/or integrate new methodologies and ICT tools to support technological innovation and intellectual property management.
New solutions for industrial applications and innovative methods, tools and prototypes to support product development are investigated or developed in collaboration with industrial partners within the framework of national and international projects.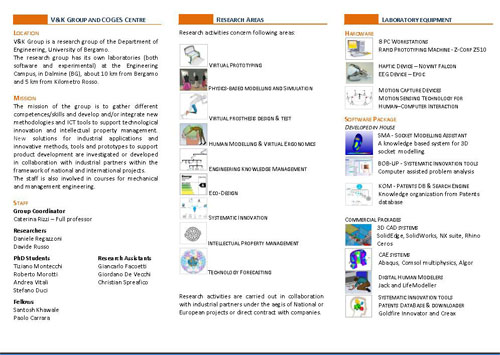 Download V&K Group presentation (pdf)